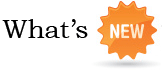 Don't Miss Out!
Online Cashback
Editor's Picks
Enjoy extra cashback until April 30th when you order and activate your shiny new sim within 30 days
Extra cashback until 30th Apr.
Save up to 90% on your holidays. Extra 10% off already discounted memberships. Free for the first 2 weeks....
£100 off Perdepera resort, Sardinia, summer 2019, with code: PDP100 + £100 off San Lucianu,...
Register today for Online Cashback